May 16th, 2007
---
08:58 pm - THE HUNDREDS IS HUGE
So we made it on the Hundreds blog, kind of a big deal I guess . . .

http://www.thehundreds.com/wordpress/

March 6th, 2007
---
06:56 pm
this will be a multi part post on "strangers that piss me off"

To you wannabe muslims selling shit on the el: No, I don't want to buy your shitty oils and I'm pretty sure allah doesn't approve of you hustling shitty oils and mix tapes on the el. You are not in dipset, so you can't yell dipset. And dipset is the shittiest thing in rap right now, so pretending you are in dipset is just about as gay as actually being in dipset. I don't want to buy your shit quality bootleg movies, I wouldn't want to see Norbit if eddie murphy invited me to a private screening, so I'm not going to buy a copy with asian peoples heads and people coughing and shit. Fuck.

January 9th, 2007
---
03:21 pm - BUST A NUT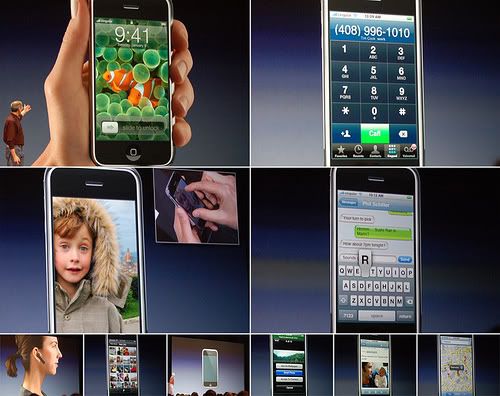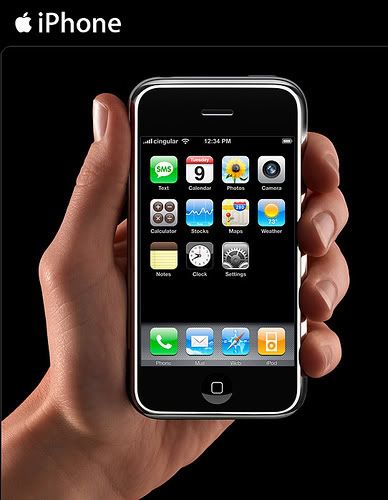 Steve Job's just announced the iPhone today. it is so sick and does everything. music player, video player, 2 megapixel camera, ahhhhhhhhhh.....

4gb is going to be $499, 8gb $599

and it is going to be Cingular exclusive.

and i am buying it.

December 26th, 2006
---
01:04 am
1) Was 2006 a good year for you? not so bad

2) What was your favorite moment of the year? new years, buying a new car

3) What was your least favorite moment of the year? paying for my car, moving back to philly

4) Where were you when 2006 began? 50-something & Broadway

5) Who were you with? Chelsea

6) Where will you be when 2006 ends? probably my house or somewhere cool in philly 40's & blunts

7) Who will you be with when 2006 ends? Chelsea

8) Did you keep your new years resolution of 2006? i dont do that shit

9) Do you have a new years resolution for 2007? no

10) Did you fall in love in 2006? yes

11) If yes who? you should know by now

12) If yes, do they know? i think falling in love should be mutual

13) Are you still in love with them? yes

14) You regret it? never

15) Did you breakup with anyone in 2006? yes

16) Did you make any new friends in 2006? not really, sort of

17) Who are your favorite "new" friends? people at work

18) What was your favorite month of 2006? tough question i dont know

19) Did you travel outside of the US in 2006? no

20) How many different states did you travel to in 2006? florida--->New York, you can count

21) Did you lose anybody close to you in 2006? no

22) Did you miss anybody in the past year? hell yes, a few

23) What was your favorite movie that you saw in 2006? Borat

24) What was your favorite song from 2006? Mos Def - Mathematics, favorite of right now

25) What was your favorite record from 2006? between the buried and me - the anatomy of . . . , and the first and last tracks of jay z's kingdom come, the rest is weak

26) How many concerts did you see in 2006? a few

27) Did you have a favorite concert in 2006? kanye west? was that 2006? i dont remember

28) Did you drink a lot of alcohol in 2006? i had my moments of hilarity

29) Did you do a lot of drugs in 2006? i wish

30) Did you do anything out of character in 2006? my character is still being developed

31) Did you do anything you are ashamed of this year? no

33) What was the worst lie someone told you in 2006? i don't lie

34) Did you treat somebody badly in 2006? i dont think so, besides the guilt of moving away and stuff

35) Did somebody treat you badly in 2006? no

36) How much money did you spend in 2006? probably a lot, mostly buying chelsea mcdonalds and chik fil a :)

37) What was your proudest moment of 2006? riding my bike to toyota and leaving with a brand new car felt nice

38) What was your most embarrassing moment of 2006? i tend to forget these

39) If you could go back in time to any moment of 2006 and change something what would it be? i would probably say moving back to philly, and it really sucked at first and it still does sometimes but it has turned out to be ok for the most part, so i wouldn't change that

40) What are your plans for 2007? have a baby

December 4th, 2006
---
05:46 pm
it is cold as fuck

December 1st, 2006
---
11:22 am - itunes
1. Friday, I'm in love - The Cure
2. Captain Anarchy - Anti Flag
3. Quiet Pattern - Most Precious Blood
4. We Are Mice - Azure Ray
5. I Never - Rilo Kiley
6. Allure - Jay Z/DangerMouse
7. Someday, in the Event that Mankind Figures Out What It Is That This World Revolves Around, Thousands of People Are Going to Be Shocked and Perplexed to Find Out That It Was Not Them. Sometimes This Includes Me - The Chariot
8. We Won't Need Legs To Stand - Sufjan Stevens
9. Crutchfield Tongs - Dillinger Escape Plan
10. Wasted Sacrifice - Killswitch Engage
11. Set Phasers To Stun - Taking Back Sunday
12. Late- Kanye West
13. Shut Your Eyes - Snow Patrol
14. Broken Crown - Jesus Wept
15. Empty Shell - Cat Power
16. Keep Movin' - Grits
17. This Devil's Workday - Modest Mouse
18. Untitled - Sigur Ros
19. Degenerate - Blink 182
20. Left Coast Envy - The Starting Line
21. Cover Me - Mae
22. The Razor - Head Automatica
23. I'm Telling Tim - NOFX
24. Intermission - Panic! At The Disco
25. I've Been Thinking - Handsome Boy Modeling School

November 22nd, 2006
---
02:15 pm - "I'm one fascinating bitch. I'm not gonna lie."


I have a new found respect for Lindsay Lohan, I've never really had an opinion on her, except, thanks to multiple photos,I know she has one nasty-ass vagina. But I just got the new GQ and she has a really funny interview. she just doesn't give a fuck any more and that's cool. and there is a ridiculously funny Will ferrell interview/article as well. and all of the photos are by Terry Richardson, he is the man. (check out www.terryrichardson.com) go buy this issue.

November 18th, 2006
---
08:23 pm - EPOD
I don't even know what to say, watch the whole thing . . . .



02:32 am
damn, I really wish I had slept outside of Best Buy for this past week. Playstation 3's are going for at least triple the retail of $600 on ebay. that is an easy $1200 profit for pretty much doing nothing but sleep in front of a store with a bunch of nerds. people are fucking retarded to pay that much. but props to the hustlas flipping that shit.

November 7th, 2006
---
02:05 am
It's past 1am and I have to work at 5am (supposed to wake up at 3:30), I'm not going to sleep. I had coffee at 5:30 and for whatever reason I am still fucked up from it.

This is how I feel right now . . .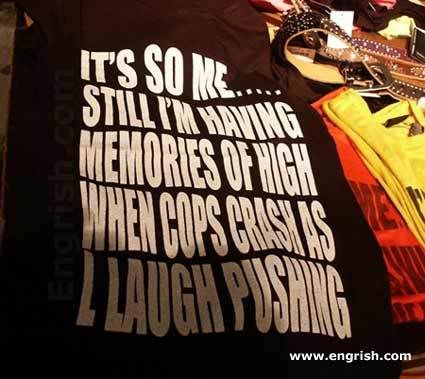 make it stop